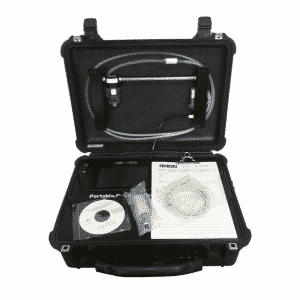 Portable gas analyzer AVION PGA3510
Dew point analyzer DP2000/DPC2530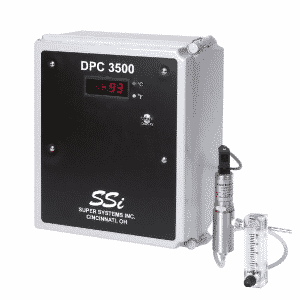 Dew point analyzer DP3500
Portable gas analyzer AVION PGA3510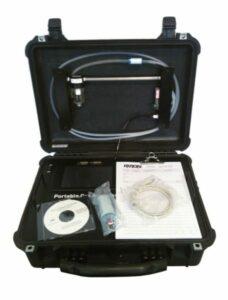 Leaky tubes, moisture, not fully reacted protective gas – there are many reasons for bad atmosphere
configuration in heat treatment furnaces.
And in almost all cases, there will be faulty
products because of insufficient protective gas.
The portable NDIR analyzer allows, among other things, to fulfill the strict conditions of the new CQI 9 (guideline of automotive industry) without additional costs.
Analysis directly shown on the device or via PC.
The test ranges are for:
CO from 0 to 100 %
CO² from 0 to 2,0 % (optional to 20,0 %)
CH4 from 0 to 100 %
O² from 0,1 to 25 %
H² from 0 to 100 % (optional)
Carbon potential 0,1 – 2,0 % (the declaration of temperature can be taken manually or automatically as an option)
The results of measurement can be transfered in graphics, to see problems in the furnaces or discrepancy at gas catalysis.
The new portable gas analyzer from Avion Europa can be transported completely in one sturdy case. Because of the compact construction with its own pump, battery power and integrated touchscreen, the system can be used very flexible.
All measurements are recorded automatically on the device, but they can also be transferred to
a PC via USB- or Ethernet- connection.
The included software therefore has an easy to use export function. The test results are representable as:
To guarantee a permanent availability of the analyzer in your company, you don't need to send it for re-calibration, like conventional systems. Instead, a certified calibration gas can be delivered. If the system deviates from the bench-mark measurement, it
could be easily readjusted by your staff.
Dew point analyzer DP2000/DPC2530
Precise measurement of the dew point to show carbon potential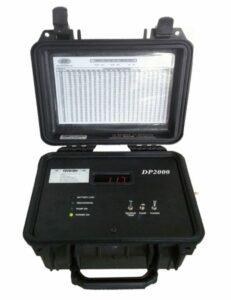 The model DP2000 is the most popular alternative for the analog measurement equipment in heat treatment. The digital display has banned the approximation of dew points in endothermic and exothermic generators, in atmospheric heat treatment furnaces and in tin bathes in the glass industry.
The DP2000 is light weight, portable and configurated for industrial environment. Its battery works 10 hours or more if used continuously. The robust case is specially made for the harsh
environment in a heat-treating department.
Fulfills CQI-9 requirements.
DPC2530 – continuous part number 13118
The DPC2530 is made to take continusouly a dew point probe from the endothermic generator
or from a controlled atmosphere furnace.
The DPC2530 has a 4 – 20 mA control output and can be adjusted for °C or °F.
The DPC2530 supports Modbus®.
RTU communications enables to store the process variables.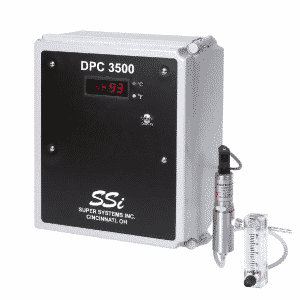 Technical spec of DP2000 & DPC2530:
dew point scale: -18° bis 27° C
resolution: +/- 0,1° C
presision and repeat presision: +/- 0,5° C
electric power supply: 110 or 220 V, 50/60 Hz (DPC2530 – pump only with 110 V)
operating temperature: -18° C until 49° C
maintenance with cocurrent flow or alternating current (only DP2000)
quick charge time for wireless working (only DP2000)
integrated flow rate display
DP2000–portable part-number 13070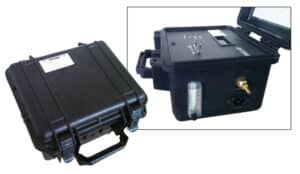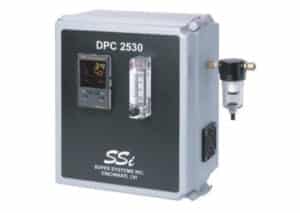 Simplified dew point analyzer
Part number 113134, need 24 VDC pin, Transfers the dew point process variables (0 – 1 VDC),
Dew point scale: -18° C – 27° C
Dew point analyzer DP3500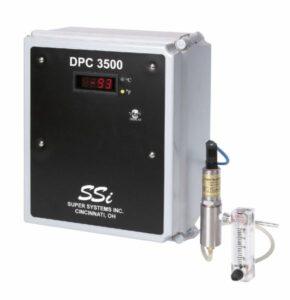 The DPC3500 is used to continuously measure the dew point for applications in low temperature ranges (below – 18° C). Above the gas flow a remote sensor is positioned to ensure that the industrial dew point requirements for using hydrogen, nitrogen and argon are fulfilled and monitored.
The DPC3500 records the process variables, if the existing analog output or the conections for SCADA applications are used.
Technical details:
dew point range: -100° C to -7° C
precision: +/- 0,5° C (-59,5° C to -6,7° C) +/- 2° C (-100° C to -60° C)
repeat precision: +/- 1° C
electric power supply: 90 to 260 V 47/63 Hz
output: 4 – 20 mA assimilate to the process variables
Filtersystems – Dew point analyzer for lower value ranges
It is developed to facilliate the sampling of a probe in a "bad" proximity, like a sintering- or a rotary furnace. The components for the filter system are stainless steel filters, a robust pump, flow rate limiters and manuel valves, to protect the sensor against wear.
Sampling rod
With CERMET (special ceramic) coated 1" NPT Inspection glass